In today's world, to survive as a business owner, you need to establish your presence online where most consumers shop now. Ecommerce is growing at a rapid pace and is already bigger than ever, If you're planning to start an e-commerce business, you must have come across Shopify – One of the best online store builders out there trusted by over 1,000,000 stores. It offers a variety of themes and we have got five Best Shopify Themes that you can use for your online store in 2023.
Shopify lets you create your customized online shop with its powerful features and themes. So, you must select the right Shopify theme for your business or employ help from a creative digital marketing agency. Choosing the best Shopify themes in 2023 for your business not only helps you in building an online store that looks great but also helps in effectively converting more visitors into customers and to meet your business goals. And, if you are setting up your online strore, you must also consider the SEO strategies for Shopify stores to drive more organic traffic.
Here are some of the best Shopify themes in 2023 for your online store:
Wokiee Shopify theme
Design and customization
Wokiee Shopify theme is the most popular theme on Shopify for creating an online store. It is a flexible multipurpose theme that can be used for building any type of eCommerce website. It is highly customizable and gives you full control over your website design.
Key features
75+ stunning homepage layouts.
16 layouts for shop and product pages.
Integrated sales notification.
Pre-built buttons.
Built-in Google rich Snippets tool.
Speed
The Wokiee Shopify theme is optimized for speed. It uses Ajax for faster loading and responsive design. 
Cost
$99 per website.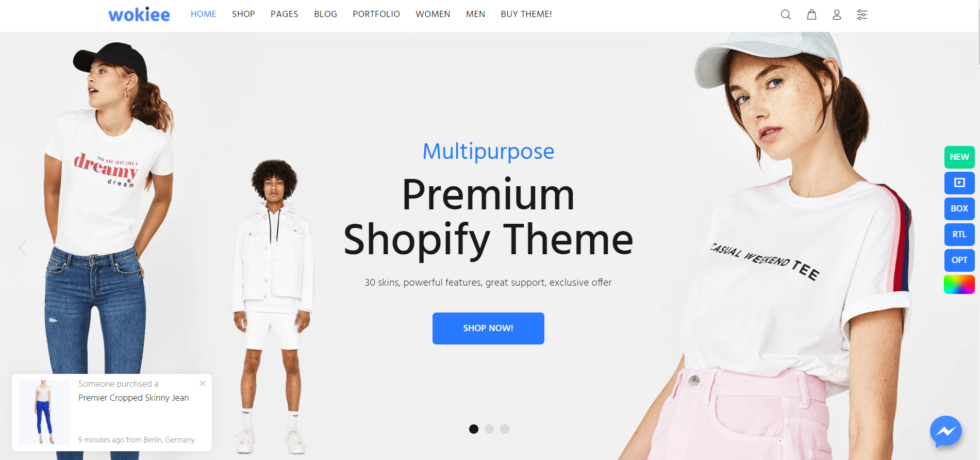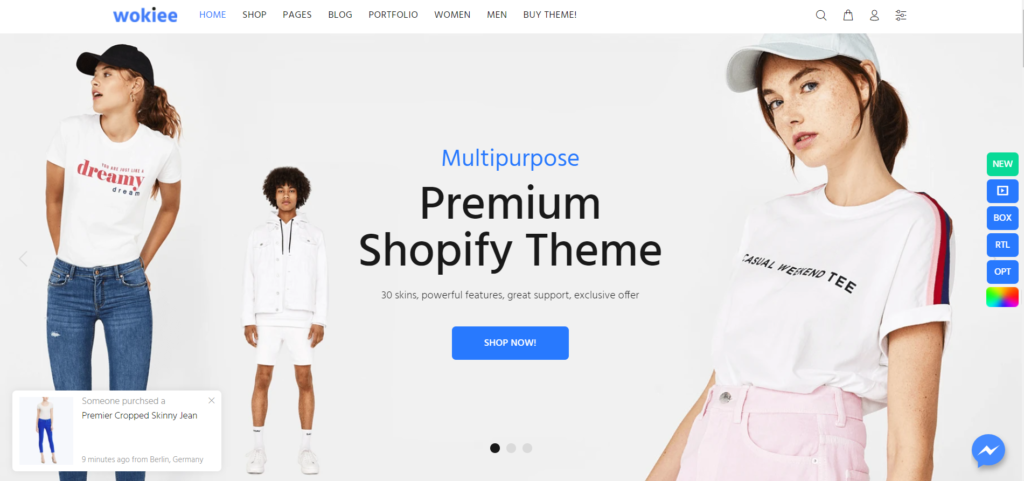 Universe Shopify theme
Design and customization
The universe is an elegant multipurpose Shopify theme that comes in three styles- Earth, Mars, and Jupiter. It is a fully customizable and complete solution that works out of the box that helps you build a responsive online store in minutes.
Key Features
100% mobile-friendly theme.
Powerful mega menu.
Quick add-to-cart and a slide-out cart option.
Built-in cookie bar.
Google rich snippet.
Speed
Universe Shopify theme boasts a powerful design focused on fast load time. It is one of the fastest Shopify themes available on the market.
Cost
$180 per website.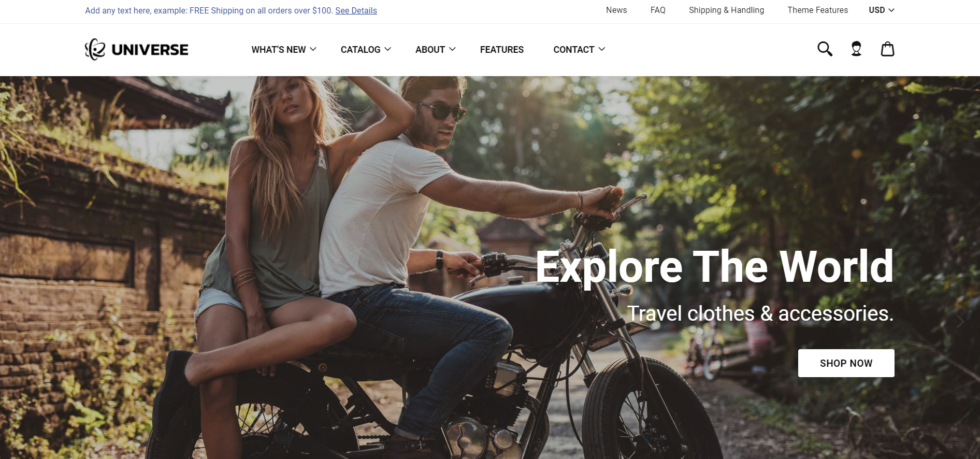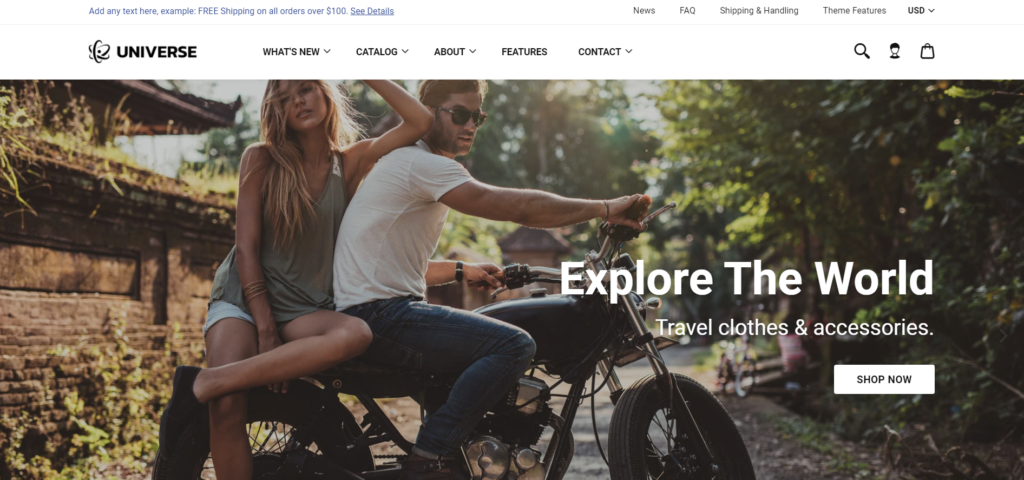 Avone Shopify theme
Design and customization
Avone Shopify theme is the best-rated of 2023. It is an easy-to-use Shopify theme with a great design and extensive functionality. It has almost 1000 theme options that allow you to craft almost any imaginable design.
Key features
18+ home page designs, 10+ shop page designs, 8+ product page designs and 10+ header style designs.
Built-in Lazy image loading.
Flexible header options.
Works well with any kind of smartphone or device.
Ajax live search options.
Custom popup features.
Speed
Avone Shopify theme scored 96/100 on the Google desktop speed test and 77/100 on Google mobile speed test.
Cost
$59 per site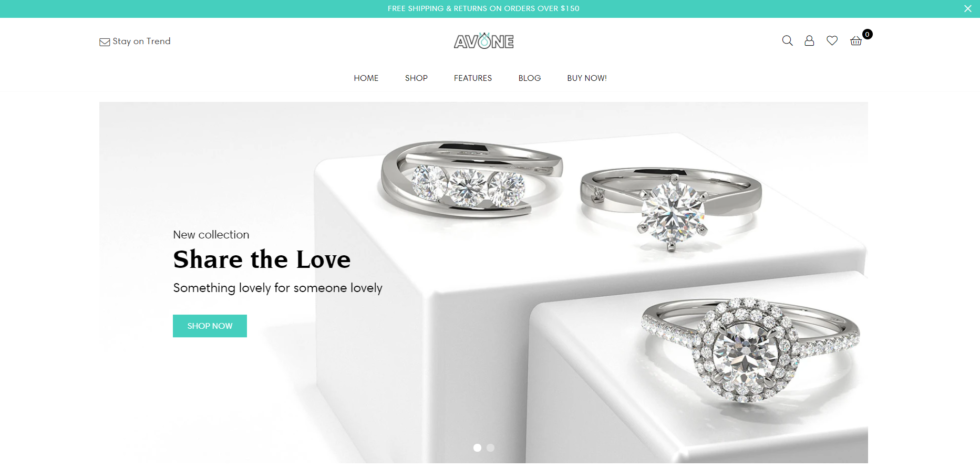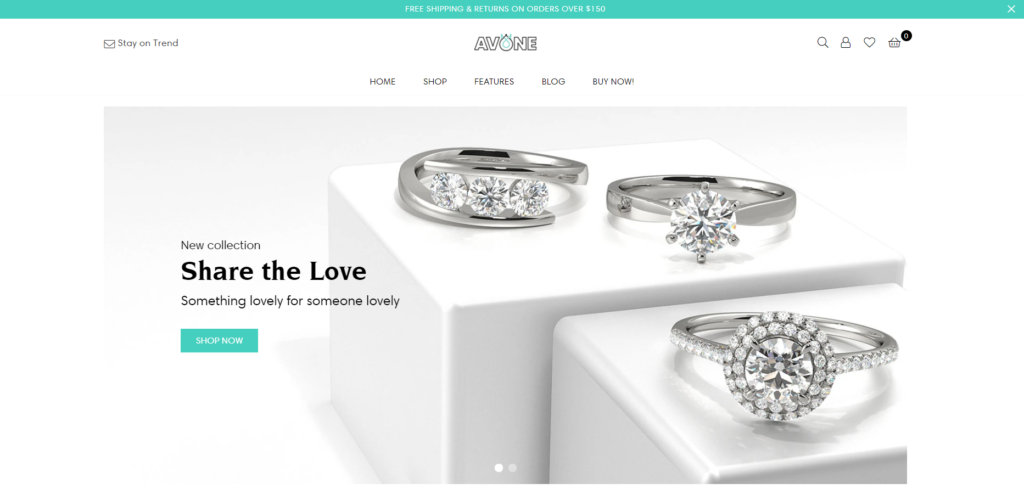 Roxxe Shopify theme
Design and customization
Roxxe is a highly flexible Shopify theme that can be configured in any way to build a unique eCommerce store for your business. This theme is an all-in-one solution to create a perfect online store fit for any business niche purposes. It has more than 50 eCommerce store demos that let you start instantly.
Key features
Quick announcement bar.
Free shipping bar application.
Compatible with popular apps including eBay, Oberlo, and Amazon.
Mega-powerful header search module.
Multi-currency option.
Speed
Roxxe Shopify theme has been optimized to give superior page load speed with a 95% PageSpeed score on GTmetrix.
Cost
$39 per website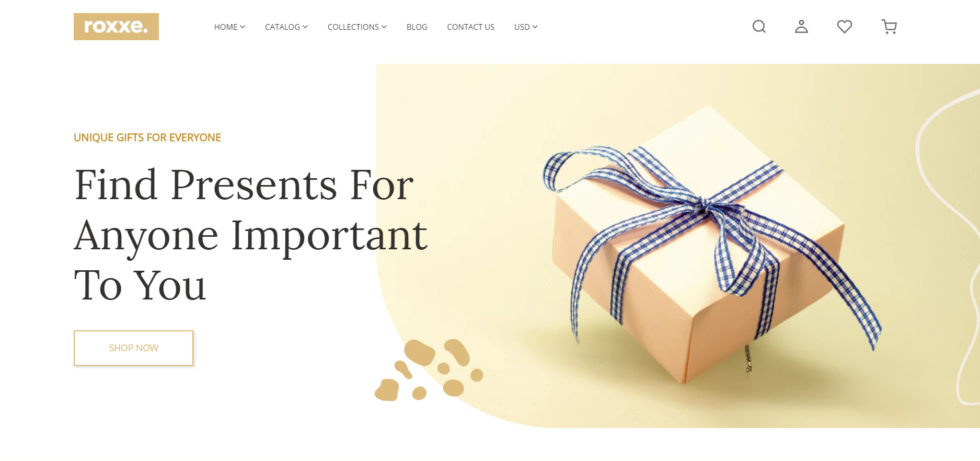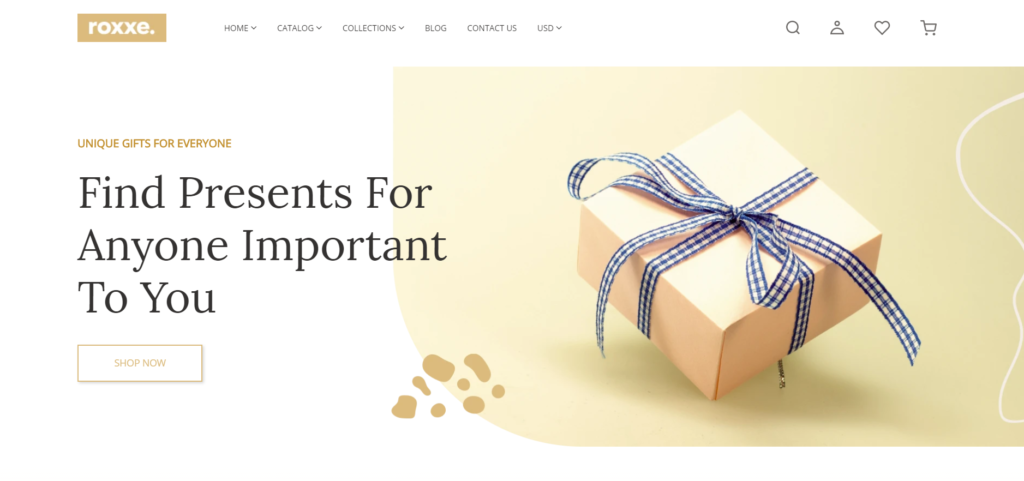 Foodly Shopify theme
Design and customization
The Foodly Shopify theme is voted as the best health and beauty Shopify theme by Entavo Staff. It has thoughtful layouts based on UX research to appeal to the end-user. It is authentically designed as a one-stop Shopify grocery shop. It has customization options that provide all the necessary tools to create a beautiful site for all your food needs.
Key feature
Mobile-first design approach.
Unlimited colour and font options.
Notification button with promo/discount message.
Dedicated support.
Speed
The Foodly Shopify theme uses Ajax for instant loading. It scored 95% on speed tests for Desktop and mobile.
Cost
$59 per website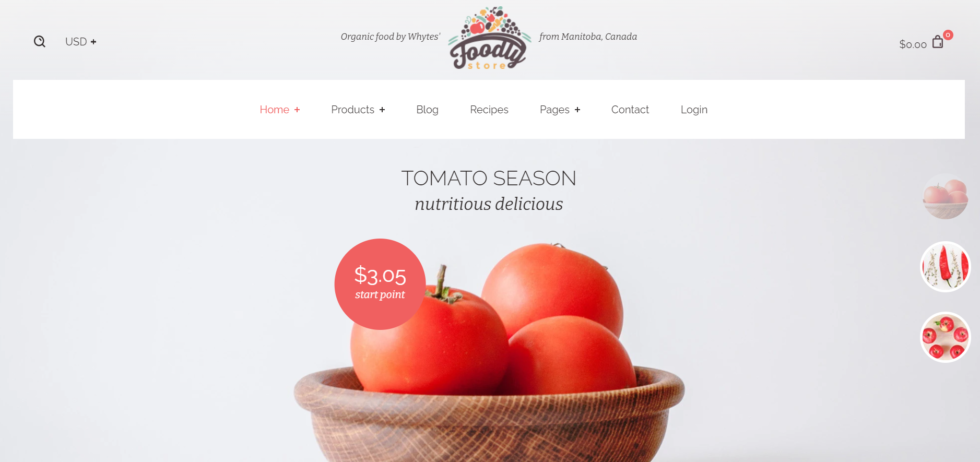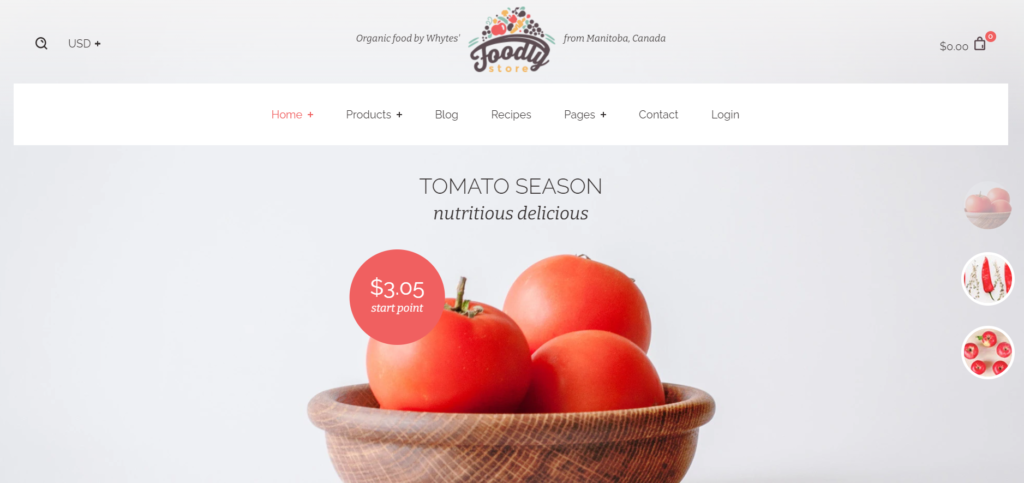 If you are looking to build an online store for your business and in need of a stunning website, then look no further. This list of the best Shopify themes in 2023 will make it easy for you to find your perfect design.