The times have changed significantly as we are devastated by a global crisis in the name of COVID-19 and real estate is one of the sectors that has been hugely hit by the COVID-19 pandemic. As the global pandemic has confined everyone to their homes, the real estate business is facing its worst phase ever. However, one of India's leading real estate firms, Sobha realty, seems to have handled the whole COVID-19 situation effectively by embracing digital transformation.
Impact of COVID-19 on Real Estate:
Sobha Realty was all set to continue its streak on selling 1 million+ sqft for the 5th consecutive quarter before the pandemic hit the world. But unfortunately, the situation overturned as the sales fell by a fourth in the quarter that ended in March, and as the demand for apartments plunged down, total sales value fell 25 percent to a whopping Rs 694.5 crore. Let us see how COVID-19 created this impact. (https://www.bloombergquint.com/business/q4-update-sobhas-sales-dip-amid-lockdown)
Amid the global lockdown, there is no way to continue the construction process of the ongoing projects or to start any new projects.
Selling the completed projects is also challenging in these hard times because people can't visit the property to make the purchase decision, because real estate is all about the visual presentation of the properties and also the customers in real estate will indeed make the final decision of buying the property after visiting and seeing the property in person.
Moreover, marketing the property had also become difficult as traditional marketing techniques like cold calling, billboard ads, and other techniques demand more employees and fieldwork that is not possible in the current situation.
Sobha realty's real estate digital transformation:
Sobha realty realized the need for new strategies to ensure business continuity and this is when digitalization came into play. The digital transformation was already taking place at a brisk pace in the world and the pandemic situation just acted as a catalyst. Moreover, the real estate sector had already seen the potential of digitalization when they decided to have a robust online presence. This further made it easier for Sobha to adapt to the innovations and latest technologies. Sobha realty shifted its focus on how digitalization will permanently change the real estate landscape in the future and altered its strategies accordingly.
1. Virtual Reality (VR) and Augmented reality (AR)
As it is with most industries, when it comes to real estate, customer experience is the key to bringing you one step closer to making that sale. VR and AR technologies are transforming the way we buy, sell, and maintain real estate. These technologies are combined to build a lifelike virtual 360-degree, 3D model of the property of which the customers can virtually see without actually visiting in person.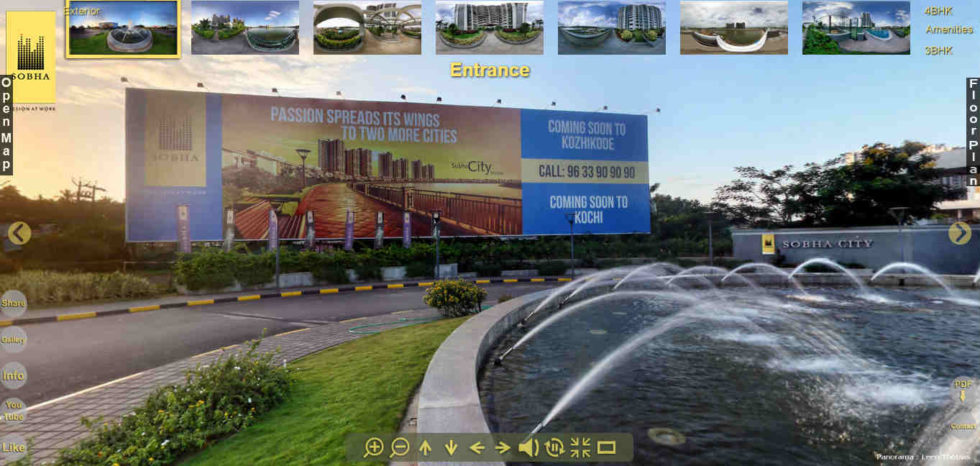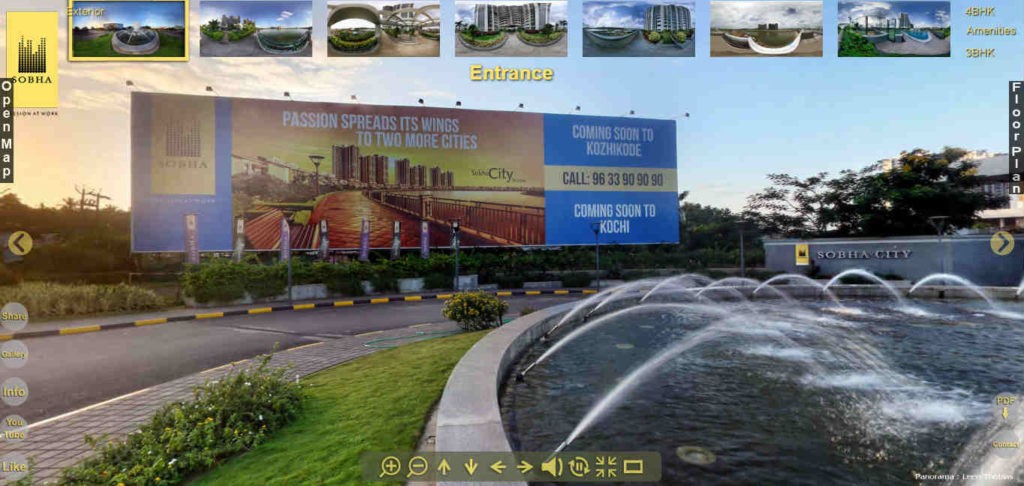 For example, Sobha realty has instituted a virtual reality tour of Sobha city, Kerala. You can virtually visit every room in the house, see the available spaces, and experience the whole property with just a smartphone in your hand. These provide unmatched experiences to buyers, sellers, and agents who would like to tour the property.
2.Digital marketing
Real estate sector is a highly competitive field, you need to be ahead of your competitors to ensure your survival and success. This means you need to improve your operational efficiency, find the right property to invest, and explore new structuring options while dealing with the digital transformation. While speaking of digital transformation, you cannot ignore the power of digital marketing for the real estate sector. Sobha realty realizing this need adopted the best digital marketing practices for promoting their properties.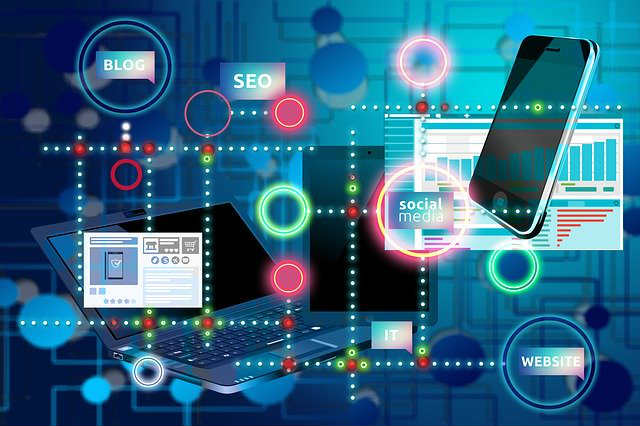 For example, to promote a property called Sobha city in Kerala, Sobha realty devised a compelling digital marketing plan that included the development of various landing pages, optimizing their web page based on industry-specific keywords to drive better qualified organic traffic and created engaging and interactive content to convert the traffic into leads. They also made their social media handles to be as engaging as possible. This digital marketing campaign came out as a huge success.
3. Digital brochures:
Brochures are considered as the best medium to convey your message and highlight the features of your property and as per the current situation, Sobha Realty digitized their brochures and simplified the process to help buyers easily browse through the brochures online. These digital brochures became more effective than traditional brochures. Unlike physical brochures, digital brochures are highly convenient and readily customizable for various digital mediums including the web.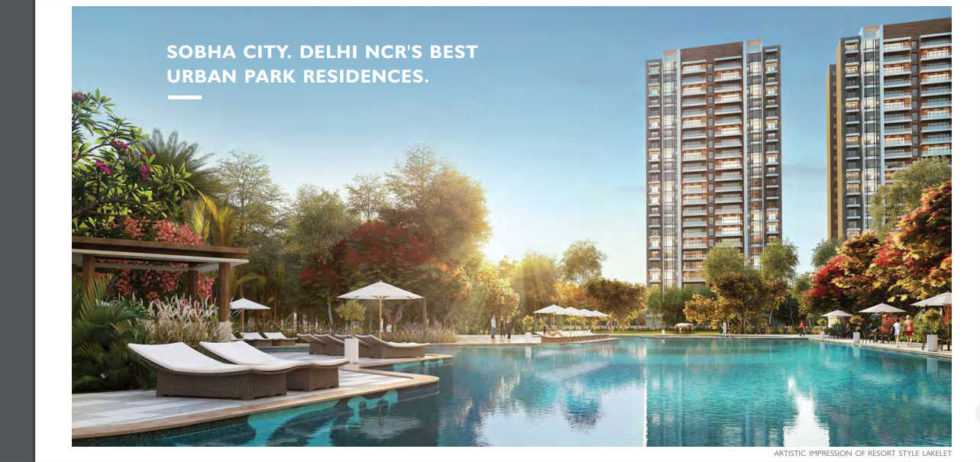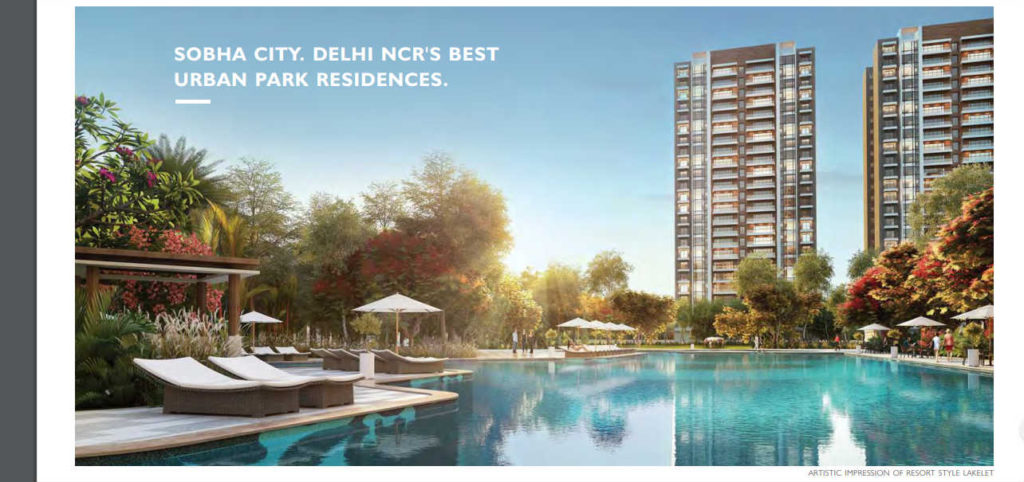 You can also design digital brochures in the widely acceptable PDF format or even have real-time animations and interactions built-in to showcase the properties and improve the experience. Since digital brochures are more interactive in nature, you can customize your digital brochures to respond to customer touch commands and voice commands with the help of a mobile app, thus increasing customer engagement.
4. Digital signature
Going paperless and minimizing human contact is what Sobha realty mainly emphasized. They made all their documents and agreements digital to accommodate the current situation. Even the final agreement between the buyers and Sobha realty is done digitally with digital signatures.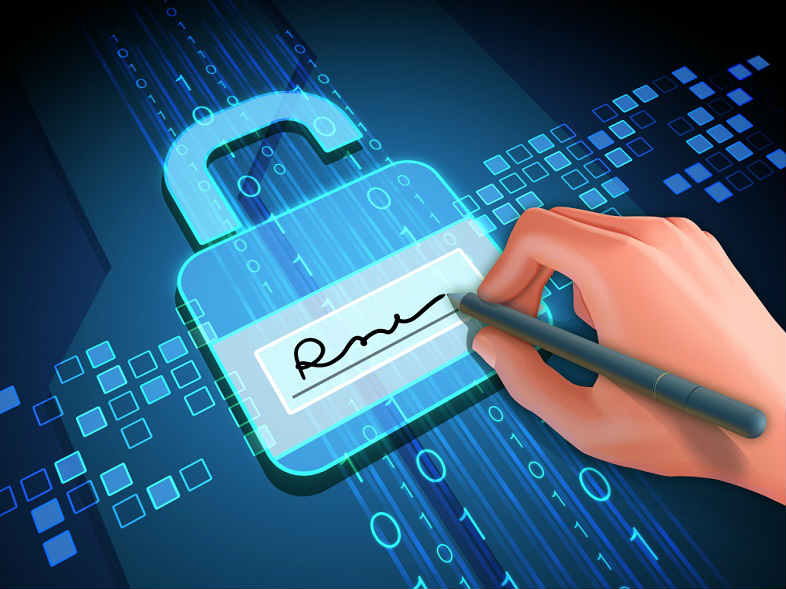 With the closing of borders, global lockdown, and social distancing, businesses around the world are shifting their focus to digitalization and digital transformation, and Sobha realty readily embraced the real estate digital transformation to ensure their survival in the post-pandemic world.
If you are interested to know how you can also leverage technology to transform your business, drop us an email on design@brandshark.in, or chat with us.