Overview
Shopify has over a million merchants on its platform and around 25% of them work in the fashion industry, Since the Covid-19 outbreak, thousands of fashion brands have shifted into the world of E-commerce, trying to find new sources of income while steadily growing their brands.
To stand out from your competitors you will need something more than just clothes in your store. Creating a basic store is not enough to provide an excellent user experience and make shopping enjoyable. You'll also need to ensure that all the small details are taken care of, and this can be achieved through apps with excellent features that can help you stand out. This article gives you a list of the top paid Shopify clothing apps, to help you scale and grow your online business.

---
Top paid Shopify clothing apps
Social Photos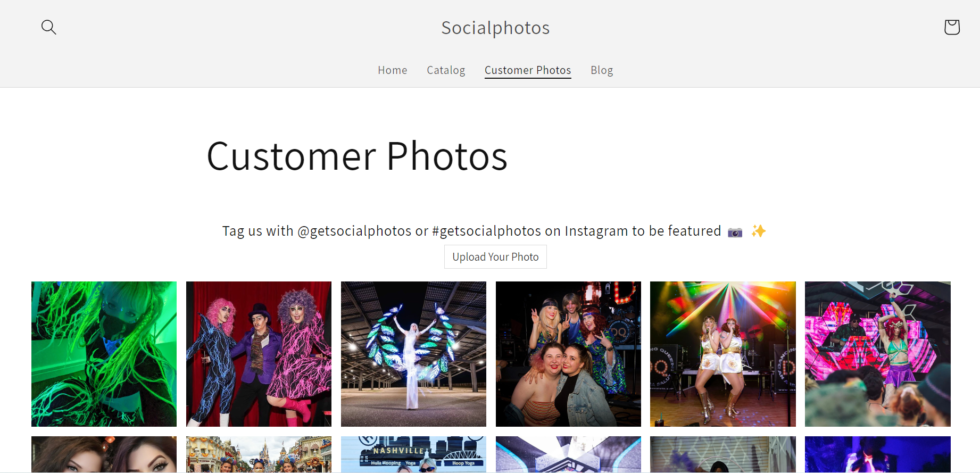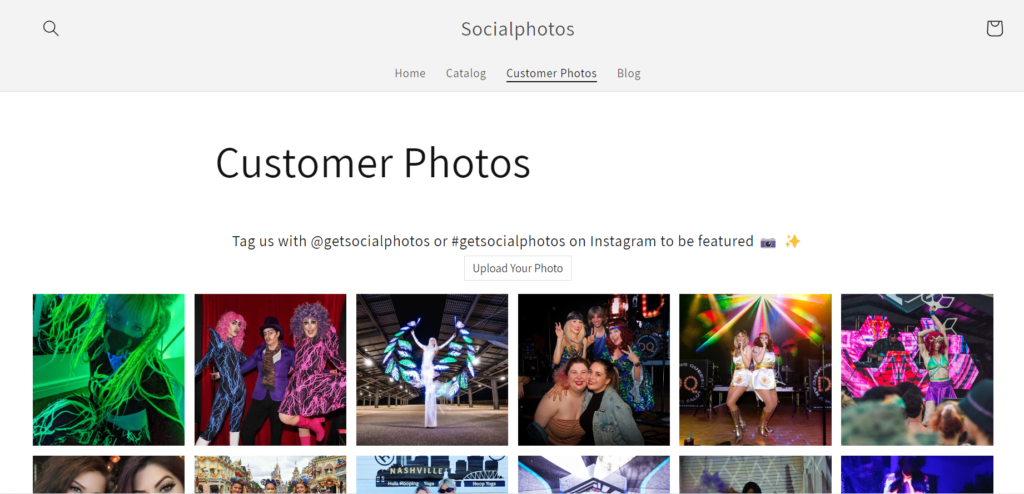 This paid Shopify clothing Apps allows you to showcase your products on different people's bodies. It makes your products more attractive to customers as they will be able to relate with them more. You can curate photos from Instagram, Facebook, and Twitter and upload them to your product gallery or ask users to upload them to your website.
Some features are:
You can create shoppable galleries by tagging products.
You can extend your reach to Pinterest, Twitter, Facebook, and other social media platforms.
Performance analytics; shows engagements and conversions.
You can customize typography, messaging, layout, and directed language.
Cost: $10-$50 per month
---
PageFly – Landing Page Builder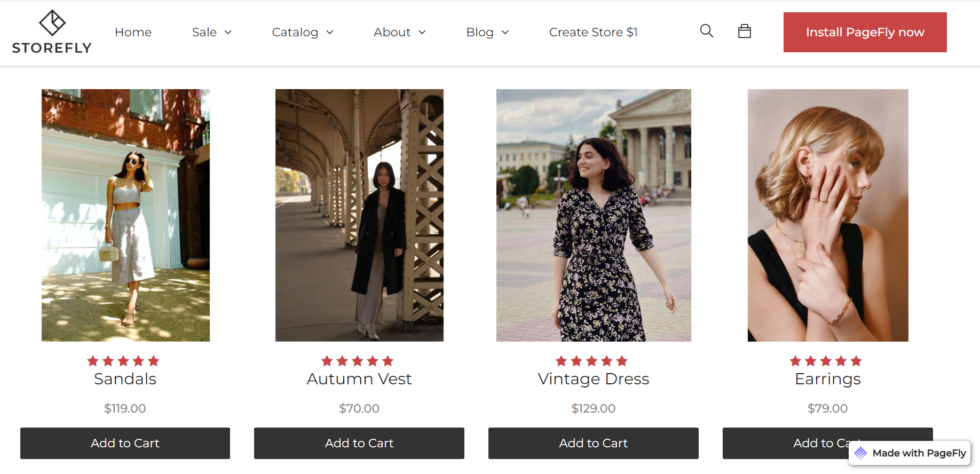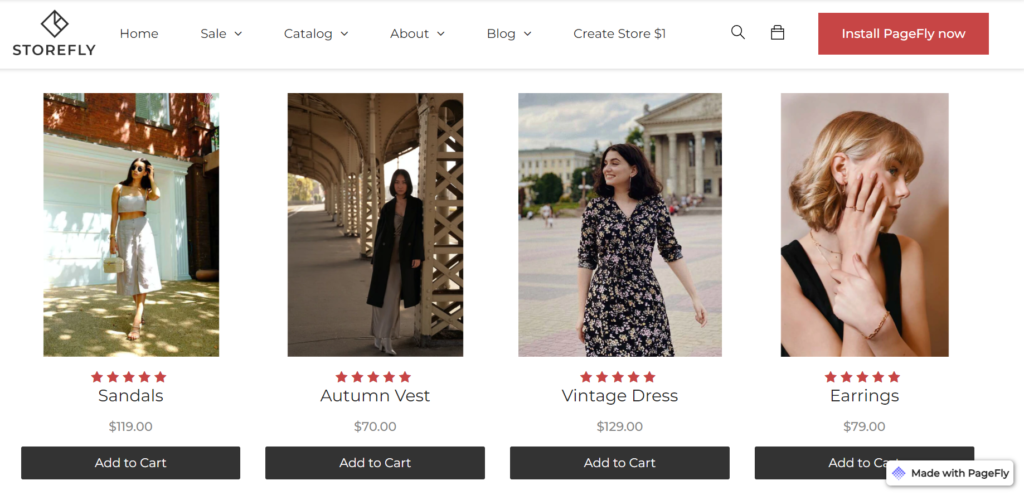 PageFly is a page builder app that enhances your clothing store appearance by providing full access to an extensive element library. With the drag and drop feature, you can design landing pages, home pages, about pages, promo pages, and more from scratch. There are more than 100 templates available to improve the overall look of your store.
With Pagefly you can:
Create landing pages of all types; sales, coming soon, product, pricing, and more.
Easily set up your store for seasonal holidays with their holiday templates.
Display content with visual graphics; animation, slideshow, tabs, hero banner parallax effect, etc.
Cost: $19-$99 per month, a free plan is also available.
---
Product Filter & Search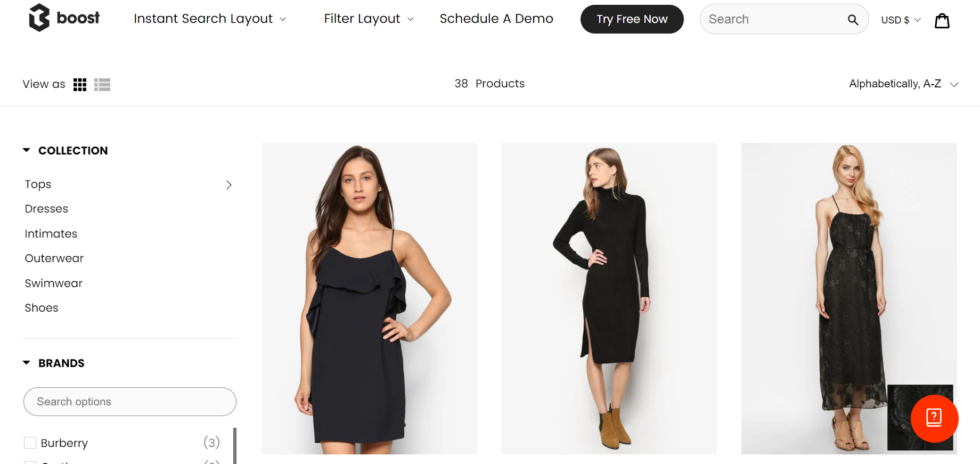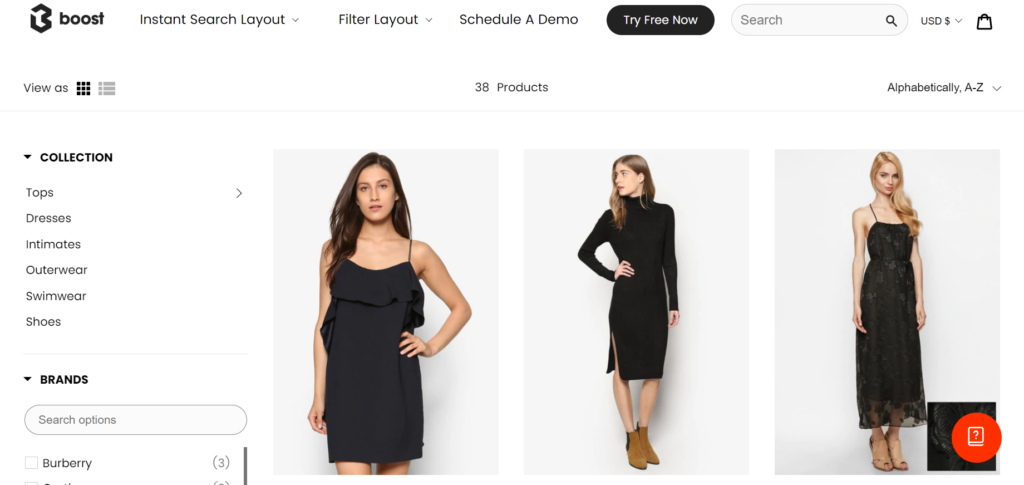 This app allows you to provide customers with the comfort of searching for products quickly by providing convenient filtering and searching options. Provides powerful features: instant suggestions, spell check, typo tolerance, and catalog redirect, and allows customers to easily search by color, size, brand, style, and other product options. It further provides smart analytics about the buyer's journey through your store.
With Product Filter & Search you can:
Enhance your Shopify store experience with advanced product filtering features.
Set up your store with custom filter trees, dynamic search options, multi-select filters, different sort types from rating, price, sale off %, and much more.
Get advantage of the smart search bar.
SEO and mobile-optimize your store for fast performance.
Cost: $14-$99 per month, 14-day free trial available.
---
SWATCH King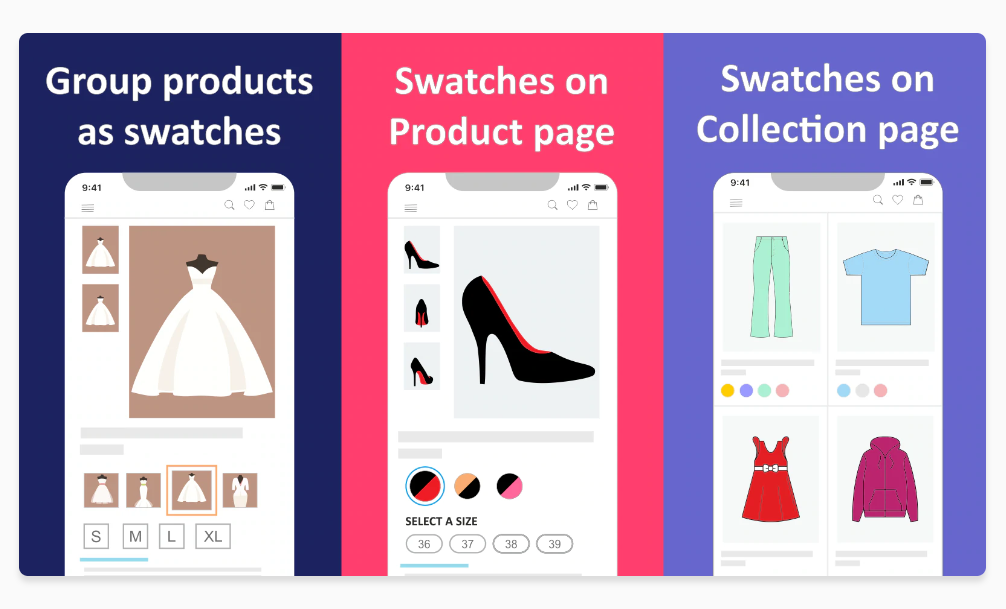 SWATCH King allows you to show products as variant image swatches, color swatches, and image dropdowns or buttons. Provides excellent customer experience by keeping your store organized and clean.
Some features of the app are:
Automated variant image swatch.
Bulk import or export swatches.
Easily display product options as a color swatch or image swatch.
Cost: $14 – $50 per month, a 30-day free trial.
---
Bundles Upsell
The app allows you to offer irresistible product bundles, to the customers, with highly-performing bundle layouts. Through this app you can:
Create bundles and sell at discounted prices.
Give your customers the option of choosing their products and creating a bundle.
Upsell kits with tiered pricing to boost sales volume.
Cost: $9.50-$99.50 per month; 14-day free trial.
---
Conclusion
There are thousands of apps on Shopify that can unlock exceptional attributes and functionalities for your site and provide a better customer experience. While the ones mentioned above are some of the best paid Shopify clothing apps for a clothing store, numerous alternative apps can help you leverage your store to the next level and achieve similar purposes. It all comes down to finding the best app to suit your unique needs.
---
Reference: promonavigator
Image from Themes