Overview
Shopify and Wix have been going head to head when it comes to earning the crown as the best e-commerce website builder out there on the Internet. The position has always been: Wix is an amazing tool for making brilliant websites in general, while Shopify is a great go-to store builder. Not much has changed for Shopify, they still focus on the E-commerce market. Wix, however, has found out that many of its users are looking for some simpler and more efficient ways to build an online store – simpler even than Shopify.
Now you might be wondering, which should you choose – Shopify or Wix? Well, we've got you covered! This article will highlight the differences between the two and help you decide which one is meant for you.
---
Shopify vs Wix: 5 Main Differences
Wix offers beginner-friendly e-commerce features for small online stores providing less than 300 products and services. Whereas, Shopify is suitable for much larger stores as it is built to easily manage hundreds of store items. Also, one more point of difference is that Wix is a little bit cheaper as compared with the basic plan of Shopify. Wix's basic plan starts at $23 a month, whereas Shopify's basic plan starts at $26/month.
---
Ease of Use
While Shopify is said to be the best solution for online stores. Shopify uses a very basic "WYSIWYG" editor in some of their themes, that lets you edit the content in the back end and then preview or publish it to see the changes. While some themes of Shopify use drag and drop feature which has recently come with their new "Online Store 2.0" update.
Shopify's drag and drop feature is rather more complex to use than that of Wix's. As on Wix, you can easily drop anything anywhere on the page, but Shopify locks things down a bit more tightly
Wix being a web development company, is really easy and super helpful to use for creating websites and online stores. Wix provides options on editors like 'Wix editor', and 'Wix ADI' (Wix Artificial Design Intelligence') when you want to create a new website. 'Wix ADI' editor is quite easy to use, it creates a website automatically by asking a few questions about how you want your website to be, then occupying the website with the information available on the web as per your requirements. However, whatever it comes up with is easy to edit.
While the 'Wix editor' option lets you pick a template, create a structure for your site, and then occupy it with the content, giving you all the control on how your site will look and function, most users go with this editor. It is a good competitor in website development, all thanks to the excellent user experience it provides.
Moreover, Wix allows you to work on both versions of your site, desktop, and mobile. Therefore, you can easily edit and see the changes on them. So, Wix has more advantages over Shopify considering the mentioned points.
---
Themes and Flexibility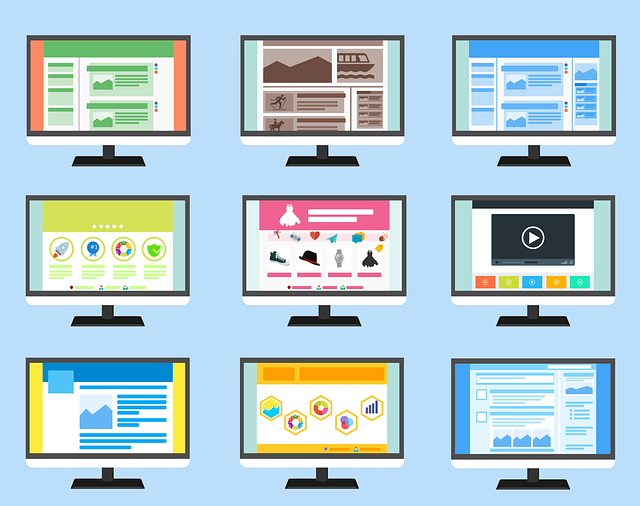 When it comes to creating an excellent storefront, Shopify certainly makes it much easier for you with its 60+ themes and designs. The themes in Shopify are modern, sleek, and responsive, so they look definitely good and are highly responsive on mobiles as well as desktops. The live Shopify editor is extremely fun to use and knowing HTML and CSS allows you to tweak them to your liking. The only con is that you have to pay a full-time fee for most of the themes ($140-$250) as only around 17 themes are free on Shopify.
Wix, on the other hand, has 60 free e-commerce templates, themes, and designs. They look as modern and stylish as on Wix's website, but they also have some serious issues. Unfortunately, Wix templates are not always responsive and it does not give a full user experience. As a result of which you'll sometimes need to rearrange elements manually to fix them to your smartphone or desktop display. Additionally while creating websites with Wix generally gives you tons of flexibility, in-depth customization via code such as CSS and HTML is not as good as that with Shopify.
Shopify vs Wix winner: Shopify takes a lead in themes and flexibility.
---
Product Presentation and Features
At first, it might seem surprising how Shopify has fewer features than Wix for presenting your wares. You can only add 3 variants in Shopify for size, color, or material. Whereas, Wix gives you 6 variants and adds up to 100 options, for example, to add different colors.
Both the e-commerce website developers let you create titles, descriptions, and image galleries with zoom effects and cool features. But Shopify doesn't support carousel video properties in all its themes. It also doesn't allow for product customization, size charts, and many other cool options – while Wix does.
But, it all changes when you start digging deeper into Shopify's extra apps. You will be amazed when you'll find extreme ranges of add-ons, which will enable reviews, Facebook stores, eBay item importers, and tons more. Also, don't forget that there's one best unique and exciting feature in Shopify: Augmented Reality, which allows you to navigate around your product description and view every eye detail of it.
So, long story short – while both Shopify and Wix present products in their unique ways, Shopify apps give more options and flexibility on the platform.
---
Point of Sales (POS)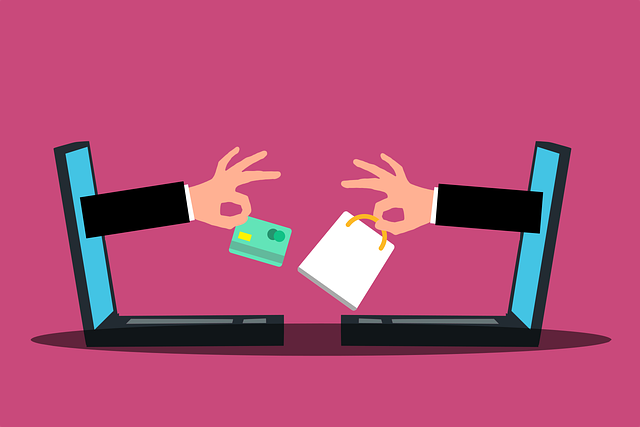 You'll be glad to know that at this point, both Wix and Shopify offer their own POS Solutions for integrating both online and offline experiences. Still, there are some key differences between them.
Shopify POS is an app that allows you to sell in-store just using your tablet or smartphone. The best thing about Shopify POS is that you can use this app in almost any country or city where Shopify has supported credit card payment providers. Shopify POS app is a very powerful app, which lets you sell products, customize checkout screens, accept payments, track inventory, set up customer profiles, and much more. You can even send digital receipts to any of your customers and allow them to browse in stores by sending shopping carts via emails.
Wix POS, on the other hand, offers similar features with their free app, with added special features such as local deliveries, curbside pickup, and unlimited staff accounts. But we found some cons on WIX POS. First, Wix POS is only available in the US. Secondly, you would need to purchase Wix hardware as other types of hardware are not supported on this platform, and POS kits start at $550 – which is very expensive.
Shopify vs Wix winner: With more features and flexibility, Shopify taxes the POS round.
---
Sales Channel
Selling online is not just selling through your store. with the increase in the consumption of the Internet, and the increase in globalization, e-commerce store owners are now aware of the fact that they can significantly increase their revenue through additional channels, such as social media and online marketplaces.
You'll be able to set up the following sales channels with each platform: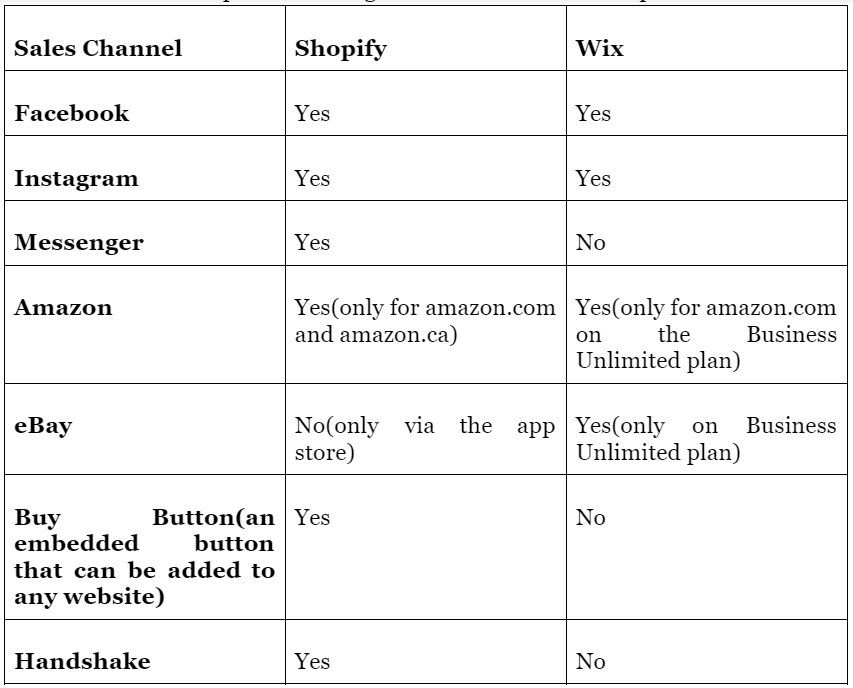 Wix app market does not offer as many integrations as Shopify's, which even allows you to sell via Google, TikTok, Pinterest, eBay, Walmart marketplace, and more. Wix, However, does allow integration with multi orders, although it's not worth it for just the extra sales channel alone as plans start at $49/month.
Shopify vs Wix winner: No doubt Shopify again takes on this one.
---
Conclusion
The above points are solid proof that Shopify is indeed the better option when it comes to building an e-commerce website. While Shopify is still a fast and sizeable solution for an online store, Wix can also be the right choice for many use cases. Make sure to try out the unique features of both platforms before deciding on the one meant for you.
Read more at Brandshark
---
Reference: https://www.tooltester.com/
Featured image from Canva
Point of sale (Image by Mohamed Hassan from Pixabay )
Themes & flexibility (Image by 200 Degrees from Pixabay