E-commerce websites are the new normal for selling and buying products from all around the world. With the increasing spread of the internet, more and more people are coming in touch with the digital world, and it is a surety that e-commerce businesses have a bright future. 
Be it business-to-business eCommerce, business-to-consumer eCommerce, or consumer-to-consumer eCommerce, an attractive website is a necessity. A quality design is what visitors will notice when they visit a website, so it's important to have an inviting website layout that provides customers with the best possible user experience.
The themes that are mentioned here are the top 5 Free eCommerce WordPress themes compatible with WooCommerce that will help you to successfully launch an online store.
Storefront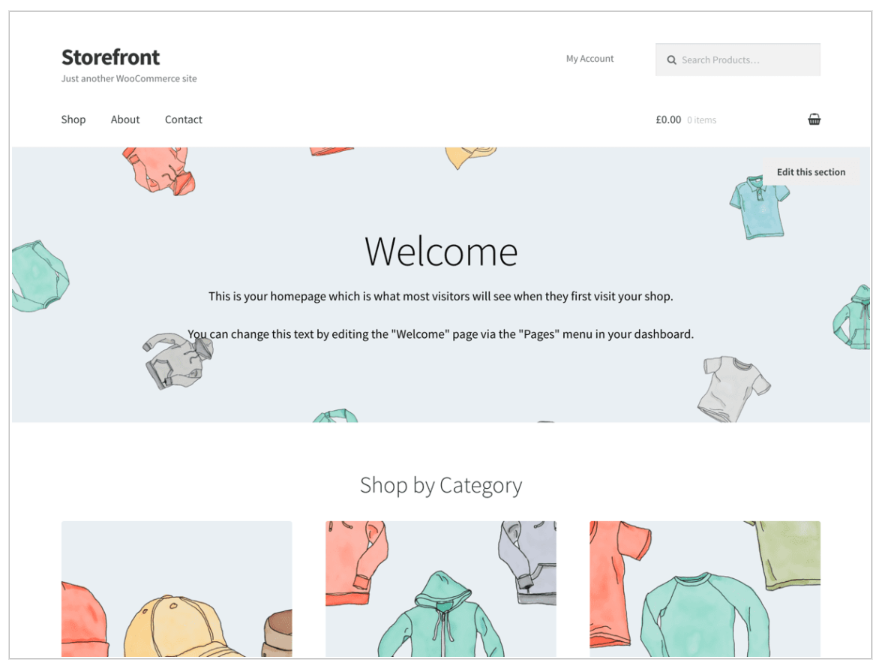 WooCommerce Storefront is the top Free Ecommerce WordPress theme provided by WooCommerce for building an online store. It has strong integrations with Woocommerce itself plus many of the WooCommerce extensions as well. This is a widely used theme because of its compatibility and strong foundations.
The theme is compatible with all store types making it one of the most downloaded themes.
Some features are:
Integrations with Woocommerce core and its many extensions.
Customization options to set the look and feel of your site to your needs.
Ecommerce focused homepage, to display your products.
Responsive site setup lets you view your store on large screens as well as small screens.
Learn more about Key Differences Between B2B and B2C eCommerce Websites
Neve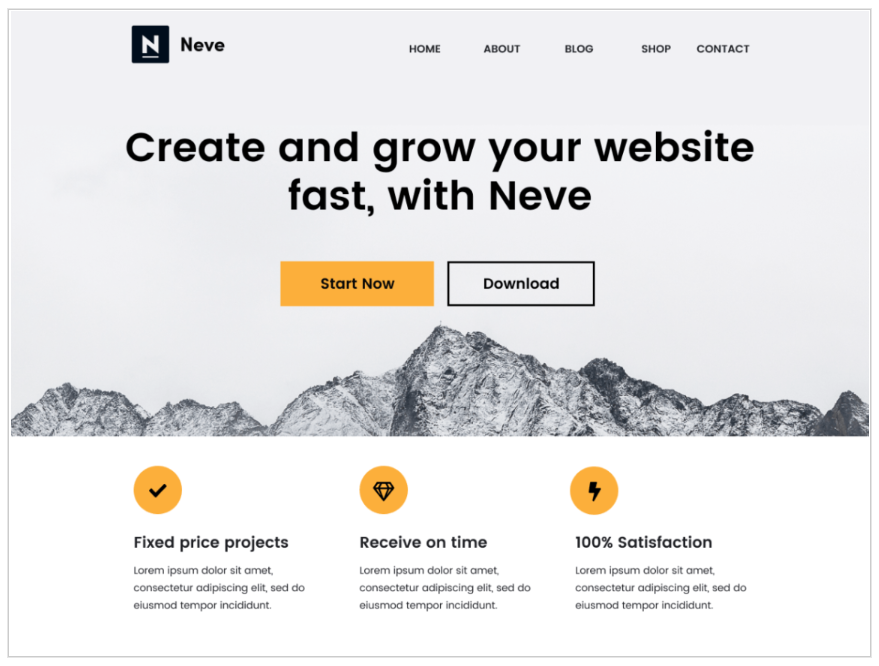 Neve is a fast and lightweight theme that has scored top results in Google's Pagespeed insights performance test. It provides easy customization options and a well-organized homepage to quickly set up any type of store and easily showcase your products. Neve is compatible with Elementor enabling you to have full control over page layouts and also comes with a pretty large collection of starter sites to help quickly design your store. 
Some features include:
Drag and drop components allow you to create a custom design for the header and footer.
Provides full control over website layout options.
Let you change the colour of a site and apply it to all sites.
Seamless integration with page builders such as Gutenberg, and Elementor for a head start at content creation and design.
Ecommerce Solution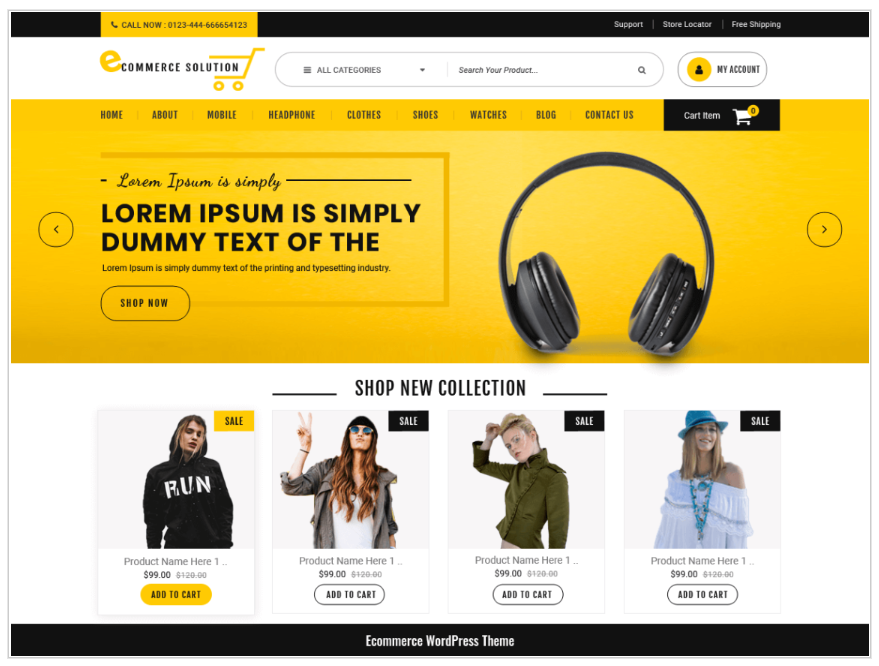 This is a minimal, clean, and innovative multipurpose Free eCommerce WordPress theme to create an online store. Compatible with all store types, whether it be a fashion store, cosmetics shop, sports equipment store, grocery store, or any, the theme is extremely responsive and provides cross-browser compatibility. Moreover, it supports many different languages to attract customers from around the world to your store.
The top features are:
Built-in theme customizer to quickly change the layout.
Seo friendly
It is supported by WooCommerce and lets you take advantage of all the WooCommerce plugins.
Large photo gallery section.
Multiple page layout
eStore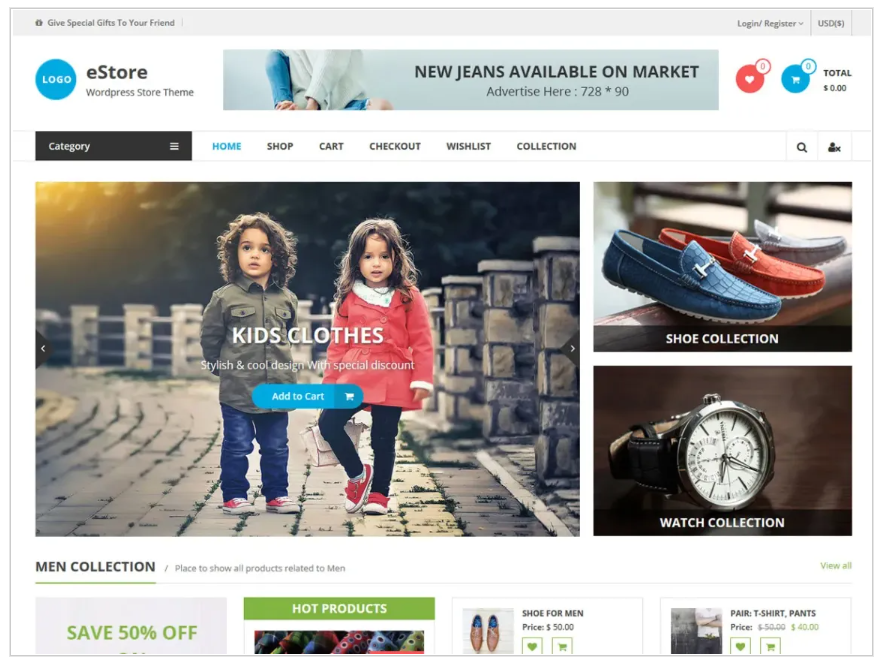 eStore is an attractive eCommerce theme that comes with easy customization options to help instantly create content and edit a site. Fully compatible with Woocommerce and page builders such as Elementor, Beaver Builder, and Gutenberg.
Features are:
Fast performance, loads under 1.5 seconds.
SEO friendly
Replication of starter sites to your sites, also known as 'One-click demo import', for quick designing.
Multiple widget areas, plus custom widget options are also there.
Open Shop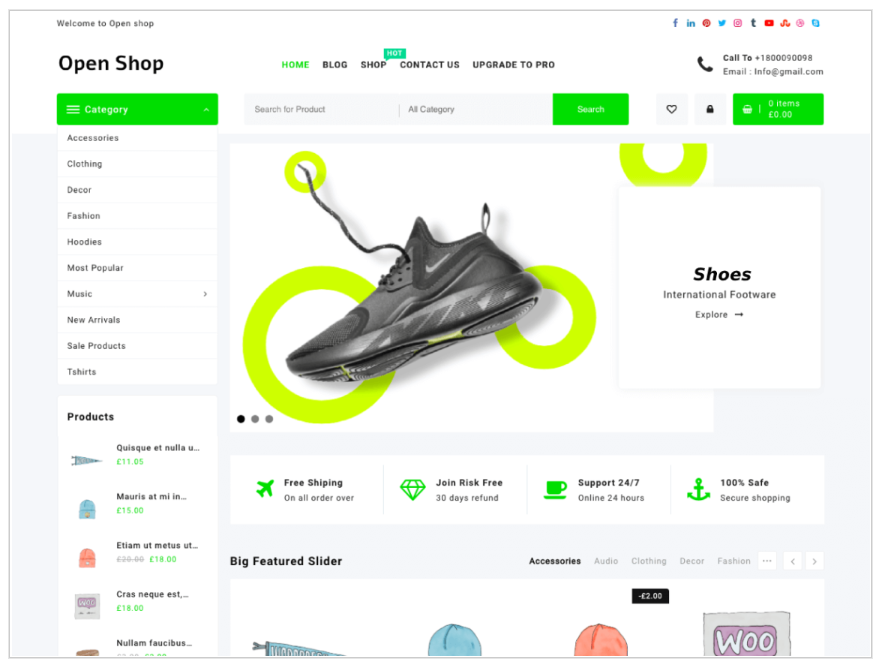 Open Shop is a modern multipurpose theme suitable for all store types, from restaurants to fashion to cosmetics.
It is a fast and responsive theme, having deep integrations with Woocommerce and its various extensions, enabling a quick store set-up with their web designing services.
Features are:
There are many options to customize header layouts for the Above and Main header.
Fast search results supported by AJAX search.
Choose from the above footer, below the footer, and widget footer with eight different layouts.
Lots of colour options, product carousels, and slider layout options allow for the quick and unique creation of an interactive website.
You might like SEO Audit Checklist for E-commerce Websites for better results in search ranking.
Conclusion
It is necessary to choose a unique theme for an out-of-the-box eCommerce website. Not all themes are created equal, and not all stores are similar. Remember, a theme should not only be chosen from the appearance but also how well it matches the taste of a business, and Integrating it with an effective digital marketing strategy will make you good to go.