Chipedge:

India's leading VLSI Trainers in Digital & Analog domains
Project brief: Search engine optimization, content writing, social media marketing, creative designing, performance marketing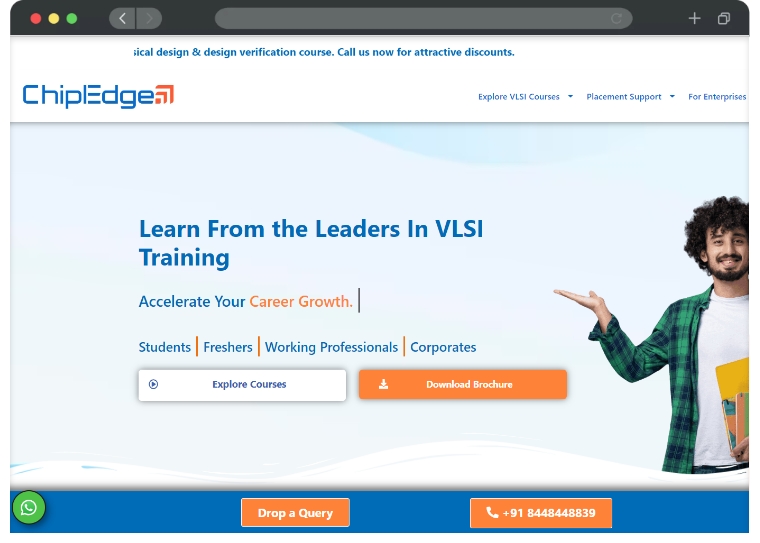 With a team of seasoned trainers with over a decade of experience, cutting-edge facilities, and a curriculum that is continuously updated, ChipEdge has emerged as a premier VLSI Training Institute in Bangalore. Their commitment to industry standards, along with state-of-the-art resources, has positioned them at the forefront of the field.
We have meticulously crafted an all-encompassing marketing strategy that seamlessly weaves together with their business objectives and aspirations. By harnessing our profound expertise in search engine optimization (SEO), creative skills in social media marketing and result-focused performance marketing, we have assumed a pivotal role in empowering Chipedge to forge a stronghold in the digital landscape, fueling their extraordinary strides and unparalleled achievements.
Brand Strategy
Search Engine Optimization
Social Media Marketing
Performance Marketing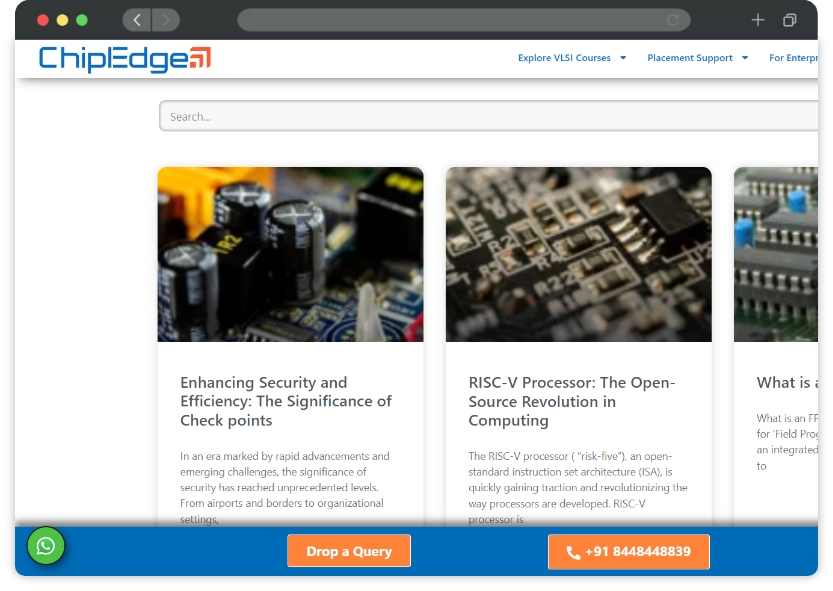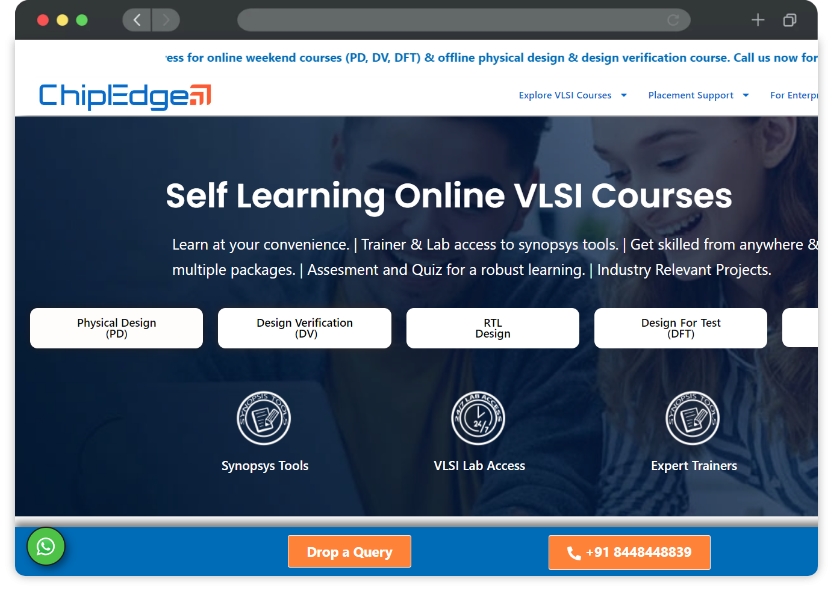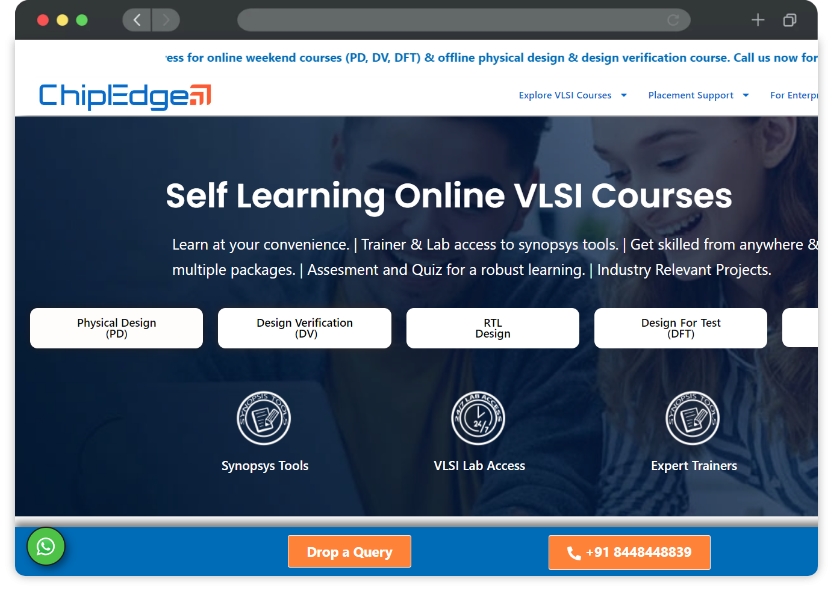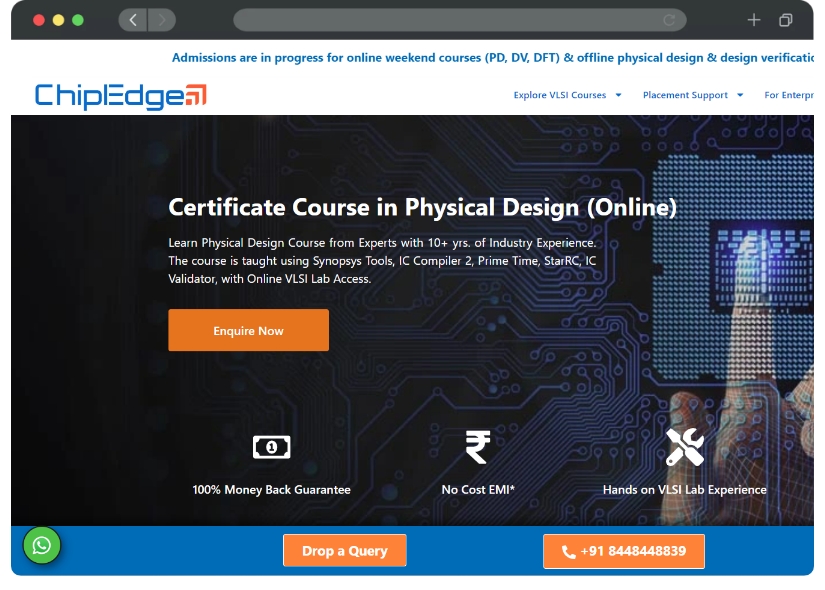 The transition to an online business model presented Chipedge with an unparalleled set of challenges. Overcoming the complexities associated with modifying the fee structure and contending with established competitors already entrenched in the digital landscape.
Chipedge faced significant challenges in transitioning from offline to online, particularly in establishing a substantial social media presence. The lack of brand visibility across social media channels limited their recognition and prominence within their industry.
They struggled with a minimal digital footprint on search engines, primarily due to the absence of technical content. In terms of search engine optimization (SEO), their visibility on the search engine results page (SERP) was practically non-existent, placing them far behind their competitors.
The website lacked optimization for both lead generation and search engine optimization (SEO), which was crucial in light of the significant transition from offline to online operations.
Technical Content Writing
With the help of technical content, we successfully enhanced their visibility on SERP. We began with publishing 3 articles a week without fail & constant link-building through off-page SEO tactics, this approach facilitated content optimization for search engines, resulting in a notable surge in their website's organic traffic, enhancing their online presence.
We embraced the latest trends to enhance their social presence. By leveraging strategies such as Live Videos, Student testimonials, Course promotions, Engaging content, & Interactive posts, we successfully led their visibility to newer heights. This resulted in a substantial surge in website traffic and a significant boost in lead generation.
Through unrivalled efforts, we dedicated ourselves to enhancing the website's speed and design with a keen focus on captivating its target audience. As a result, we accomplished exceptional optimization from an SEO perspective, concurrently fostering efficient lead generation.
To cater to the potential target audience, we undertook a revamp of their landing pages. Recognizing the distinct needs and USPs of both professionals and freshers, we opted not to target the entire country. Instead, we focused our efforts on cities having maximum IT institutions offering courses in ECE. We discovered that utilizing Search Ads in these locations proved to be more effective than alternative methods, as it generated higher user intent.
1219%
growth in clicks on google search1
1429%
growth in impressions on google search1
732%
growth in ranking keywords1
732%
growth in keywords on the first page1
INR 650 -> INR 250
cost per lead
150 -> 350
monthly lead generation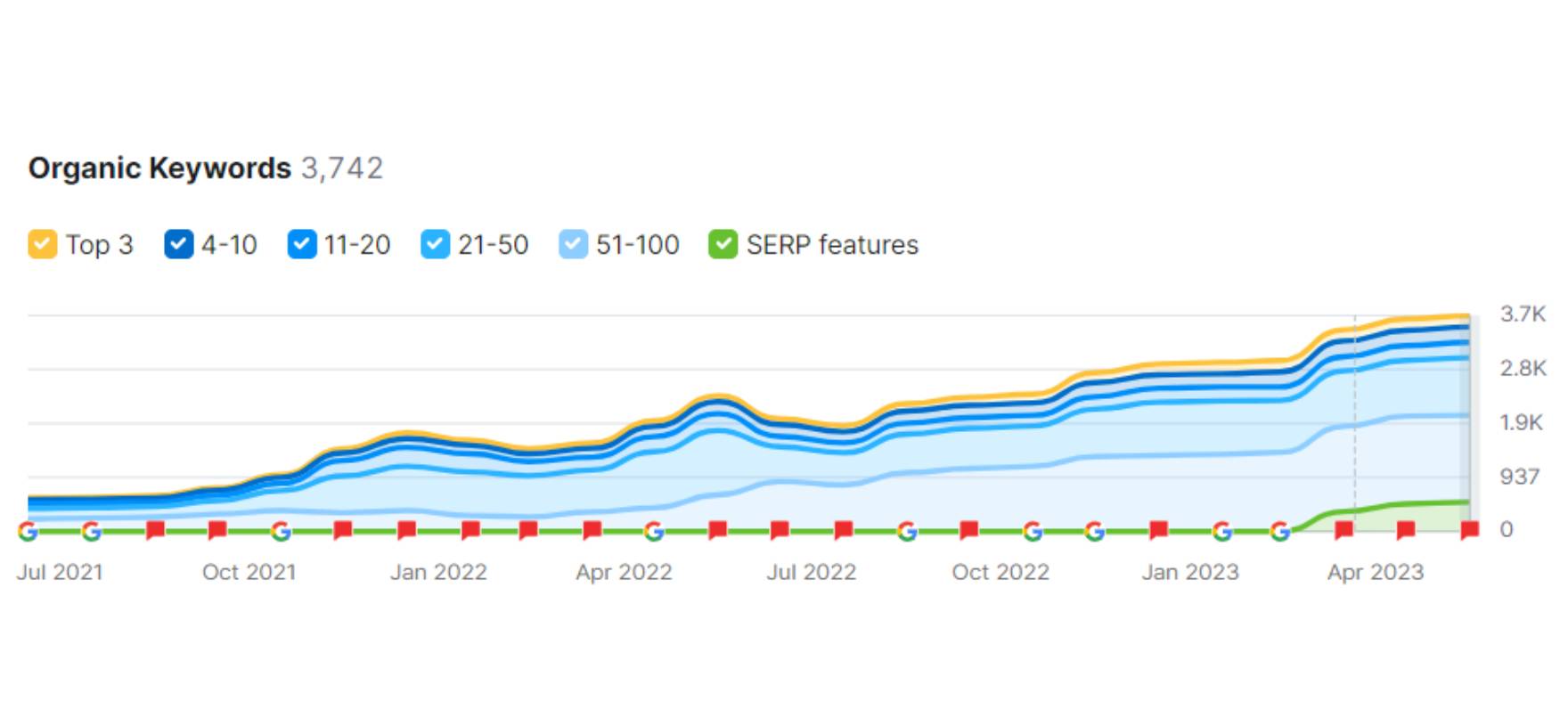 Looking to enhance your business like
Chipedge

?
What our clients say about us

Venkat Sunkara, CEO, Chipedge
Consistently implementing proactive strategies and initiatives, our company has experienced remarkable growth, predominantly attributed to the remarkable efforts of the Brandshark team.
Insights

: Illuminating minds, empowering a

smarter

World.
Branding is the art of making your mark, but marketing is the science of leaving a lasting impression. When the two dance together, they create a symphony that resonates with the world.